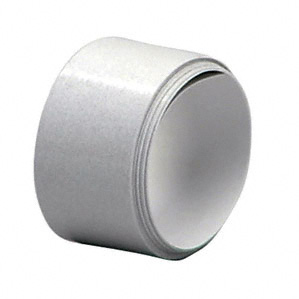 3M Scotchlite Reflective Tape is visibility/identification tape for enhanced night-time reflective brightness. 3M Scotchlite Reflective tapes are available in 25mm or 50mm wide, sew-on or self adhesive (50mm only) for flexible applications.
Reflective tape is highly recommended for any nighttime or low-light activities, especially For childrens clothing, book bags, bicycles, etc. Perfect last-minute safety addition (Sew a few strips to your childs Halloween sack!).
Bright and reflective, 3M Scotchlite Reflective Tape is the same material used on the following:
Firefighters Clothing
Security Personal Clothing
Airport Workers
Police and Emergency Workers Clothing
Highway Agency Clothing
Reflective Tape Options Available
The following are the reflective tape options available at our shop:
Self Adhesive
Stitch on Tape
50mm Width Stich On
25mm Width Stich On
50mm Self Adhesive
High Visibility
Countless numbers of microscopic glass beads allow this tape to reflect 1500 times more light than White fabric, and retain 50% of its reflectivity at an extreme angle of 40 degrees from the light source.
The high quality of this material and its infinite usefulness is the reason why it used on so many products that require light reflective properties. We have this material available here: Reflective Tapes
---