Scuba is the popular term for for double knit four way stretch polyester fabric.
Scuba and neoprene fabric are often confused, this is understandable as its uses and names are a little mixed!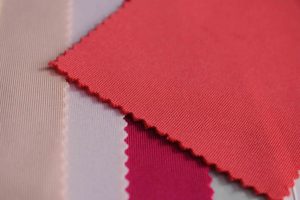 Neoprene consists of a thick foamy layer sandwiched between two layers of stretch polyester knit fabric, sometimes a four way stretch, and is very popular for water sports including scuba diving. Scuba fabric doesn't have the foam layer, though its double knit properties has a slightly spongy feel.