Print is the new fashion. Printed dresses can be every girl's favourite summer garment, with fun patterns, shapes, designs and colours. Fabric UK has a wide range of prints available, including designs on cotton, animal print designs, stripes and polka dots. We have everything for everyone. The good news is that if you are a photographer, you get the fabrics FOR FREE for a limited time if you promote them on your blog, stating the source where you got it from and like and share our facebook page. As simple as that. Also, if you are creating video content/tutorials using one of our fabrics, you get them for free. Read on to see how print has been used for fashion!
Examples of the fabrics that we currently have available can be found through the following links:
http://www.fabricuk.com/fabrics/886-wildlife-on-cotton-birds-ducks-butterflies-flowers.html
http://www.fabricuk.com/fabrics/887-printed-cotton-dogs.html
http://www.fabricuk.com/fabrics/888-printed-cotton-fly-fishing.html
http://www.fabricuk.com/fabrics/891-polycotton-drill-stripes.html
The Current Print Fashion
It's all about the daisy print, much more edgier than garden-inspired patterns from seasons past. Add it to your wardrobe now! After all how can anybody resist a print dress that looks as good as this: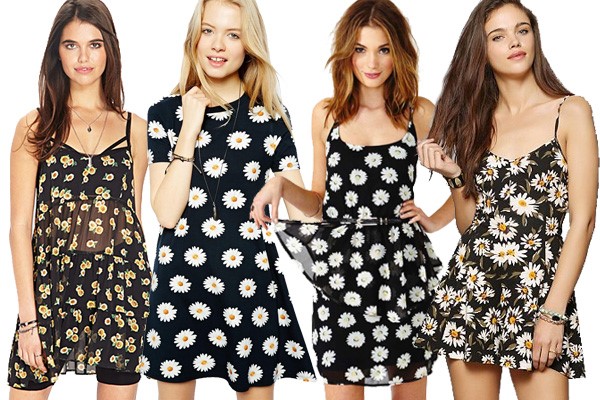 Celebs wearing prints
A number of celebrities are also getting in on the print craze, as evidenced by this amazing designs that were worn during the recent MTV Music Awards
Lupita Nyong'o hit another home run in Vita Fede jewellery, Casadei pumps and a multicolour dress by Chanel!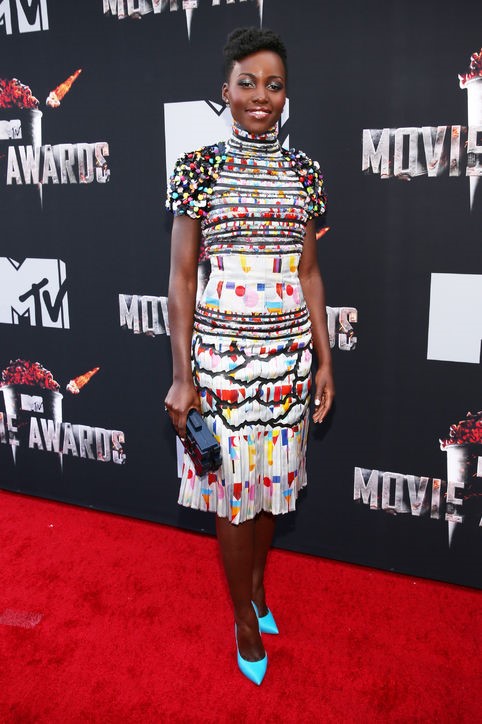 Leslie Mann went for polka dots in a spring 2014 Juan Carlos Obando dress—which is similar to a printed dress by the same designer worn by Amy Adams in January. She accessorized with Saint Laurent heels and Jennifer Meyer jewellery.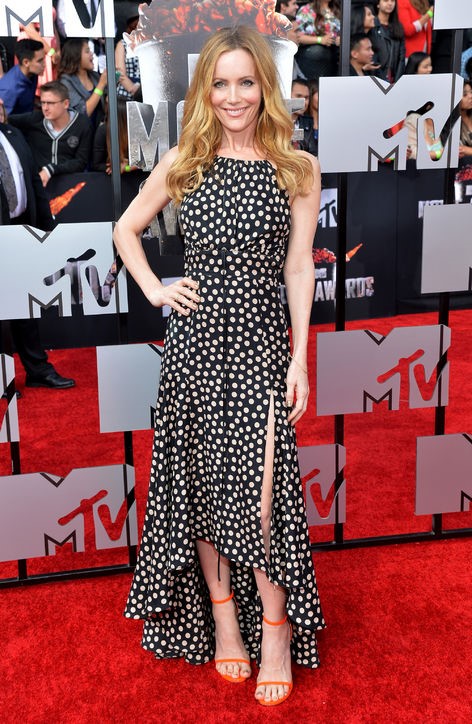 If you need even more evidence, print was on prominent display at the Giambattista Valli Fall 2014 as well, with a number of fashion icons sporting various designs.
Sarah Close wore a Giambattista Valli Fall 2013 Couture white frock rendered with a blue embroidered bodice and a printed flared skirt. This fairytale dress is perfect for the circumstances and the occasion, styled with white satin sandals.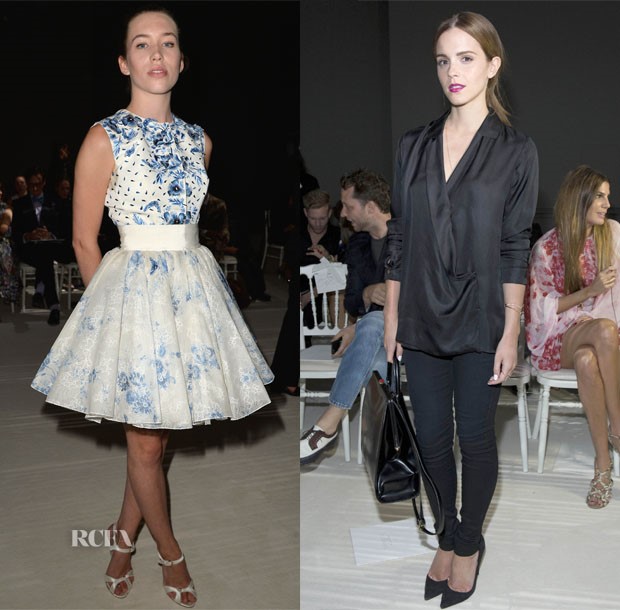 Dior's private dinner party was also no slouch, giving us Emma Watson in a navy-blue Dior top with a floral-printed skirt from the Resort 2015 collection. A Dior clutch and navy suede Dior pumps accessorized her look, adding gold earrings and a bold red lip.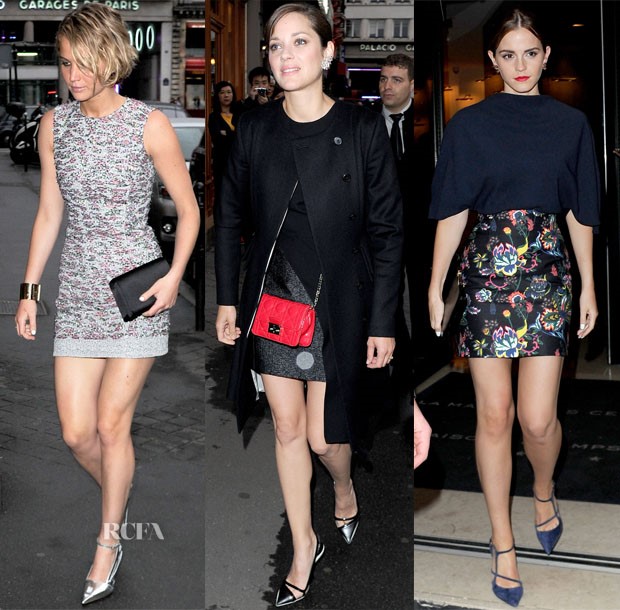 Affluenza's New York premier saw Nicola Peltz wearing a one-sleeve patterned piece featuring a pleated leather skirt with embroidered details. Golden sandals successfully completed the look.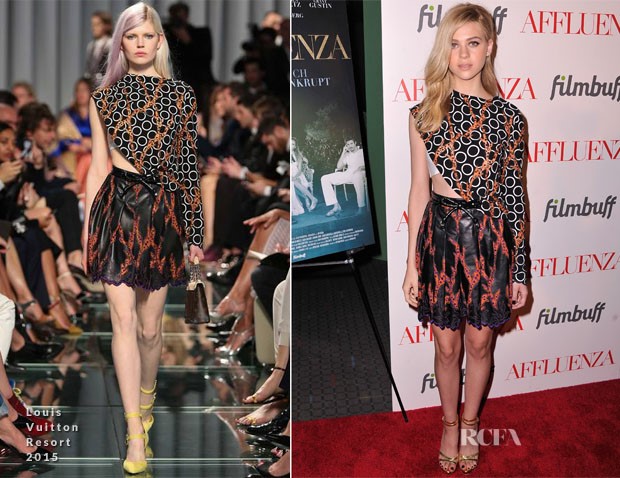 Finally the  Vogue Foundation Gala saw Adèle Exarchopoulos attending sporting a Louis Vuitton with a colourful, delicately embroidered piece with a black flounce skirt from the Resort 2015 collection.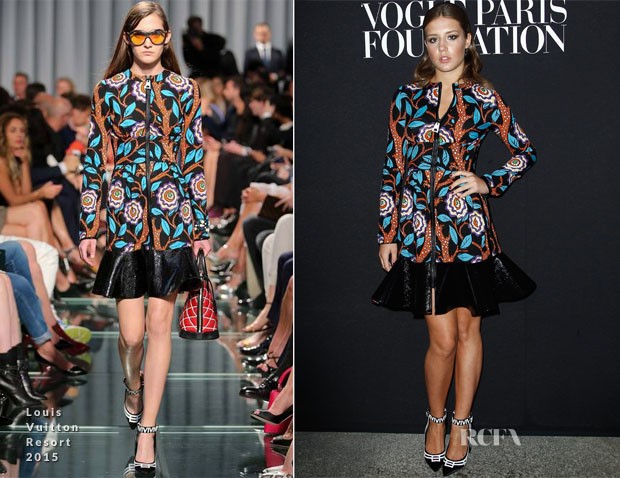 Remember that you too can create some amazing designs, so be sure to check out our full range by browsing the website.