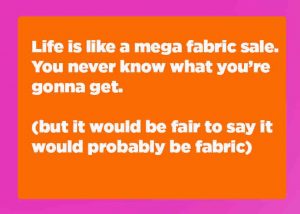 What Will Be There?
Bargain fabric, lots and lots of bargain fabric. There will a good variation of fabric to choose from in the fabric sale, huge amount of bargain end of roll and end of line fabric in different weights, textures and styles and roll lengths. We will have all the various fabric out in colour order displayed on tables right outside our fabulous Fabric UK premises in Birmingham on Saturday the 4th August from 10 am to 4 pm and Sunday 5th August 11 am till 4 pm.
£1 Per Metre, Really?
Yep, a quid. One pound. The fabric will start at £1 per metre, and no, we don't mean for just a couple of rolls to lure you in, that's a mean trick. A huge percentage of the rolls will definitely be £1 PER METRE!
To answer another important question, The £1 rolls will include a large amount of very high quality fabric ideal for soft furnishings.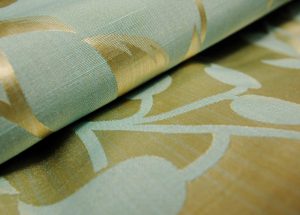 The rest of the fabric displayed outside will still be a rock bottom prices between £1 and £5 per metre. This Is a genuine proper clear out, so the fabric has to leave the premises and go home with you!
Roll up Roll up for Random Rolls
There are so many different fabrics waiting to escape the warehouse and see the light of a summers day! We have only just started the sorting process and already we could fill our car park full of tables of fabric.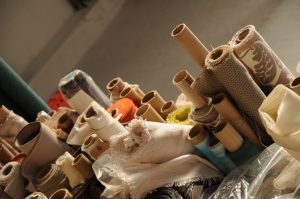 Every roll of fabric is different, either the fabric itself or the amount of fabric on each roll. When we find any rolls of identical fabric we will group them together so you will be able to see the quantities of each fabric easily.
See For Yourself
This event is a classic "see for yourself" sale. This is NOT an online event, I'm not being mean, I will do what I can to help individuals personally who contact me and who are interested in the images I have posted so far. To see the full range of fabric bargains you HAVE to be here, simple as that. To work your way through the piles of fabric that will be waiting for you will need your physical presence.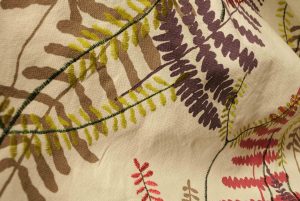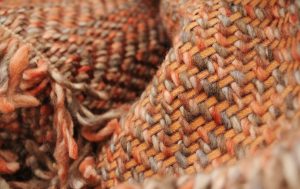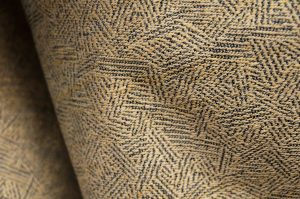 Each roll has a different amount of fabric on it, most are ten metres or under, some are chunkier rolls.
Fabric For Interior Design
Most our very high quality curtain fabric WILL be sold at £1.00 per metre! Really, a quid! We have so many different designs from heavy embroidered to printed sateen, textured or smooth. Rolls of the fabric range from a few metres to 20. These are all END OF LINE fabrics, no more are in production, so when they are gone they are gone. This collection of fabrics is most suited for curtains, cushion covers, upholstery and styling.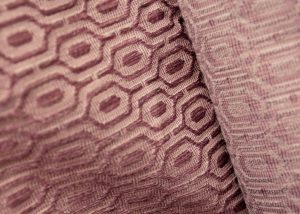 Bring Your Friends
If you are part of a sewing club, a learning hub or if your group of friends are also fabric enthusiasts, bring them along. The more the merrier. University and college students studying fashion, textiles, interior design and art should definitely pop in and have a look at what's on offer. We may well have a random fabric roll that is exactly what you are after, or more than lightly, something to inspire you for future projects.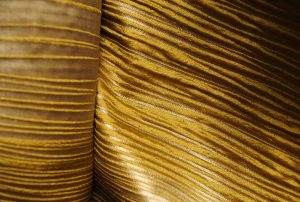 If you know someone who will be very excited at the prospect of fabric from £1 a metre then tell them about this event! Spread the word!
Online Updates
I will be posting regular updates, photos and reminders about our Mega Fabric Sale on all our social media sites. Follow the links below to our Facebook, Twitter and Instagram to keep in touch and feel free to message me with any questions. If you fancy coming along to this fabric blowout just click the interested or going button so we can get an idea of who to expect.
How to Get Here
If you are coming by bus from the centre of Birmingham, there are two busses that go every ten minutes from the city centre and only take five minuets to get here.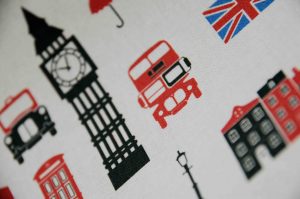 Even better they stop right outside our store! If you are driving, we have a car park; the nearest train station is Duddeston, a brisk ten minutes walk from here.
If you have a barge, the canal is across the road.
Any questions call Kat on 0121 359 2349
or online via Fabric UK Facebook messenger.