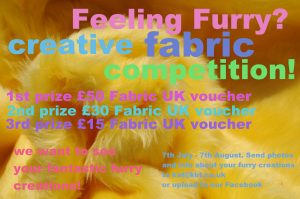 Feeling Furry competition
Fabric UK are holding a month long competition to win fabric.
We want pictures of your furry creations! Whether clothing, upholstering or decoration we will pick the craziest of the bunch to win…
1st prize £50 fabric voucher
2nd prize £30 fabric voucher
3rd prize £15 fabric voucher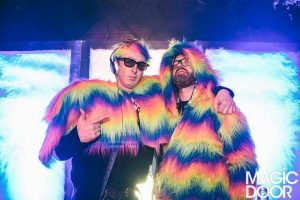 Connoisseur of fabulous fabric Deano Ferrino from Behind the Curtain, Festival Booth and Magic Door will be co judging your furry fantasies with me and will pick the winners on the 7th August.
So if you have been planning to get a bit furry, you have a month from now to fix up your fab furry feature piece!
Send your images to me on
Facebook https://www.facebook.com/FabricUK/
or kat@kbt.co.uk
Good luck furry friends!