Lately we've been trying to give everyone an insight into what goes on at Fabric UK and how we can help you. You may have seen our recent post: 'behind the scenes of the samples department' which gives you an idea into what we do in that area of the company and showed you some of our wonderful fabrics! Now we want to show you other aspects of Fabric UK. As a fabric company we are proud to have depth in all areas of fabric from outdoor clothing and furnishing fabric to fashion, agricultural and upholstery fabric just to state a few. However did you know that we provide other services? Read on below to find out what we did for one client and how this may be useful to you!
The Fabric
From the pictures you will be able to see a mini fire fighter jacket which is a child's size 7/8 made form 35% cotton and 65% polyester drill fabric. Drill construction is a twill weave which gives the fabric those diagonal lines that you can see when you look closely at the weave surface. It is a medium to heavyweight fabric with good strength and is often used for workwear clothing which is why it was a suitable fabric choice for this garment. At Fabric UK we have advanced knowledge on material so if you need help deciding what fabric is suitable for your intended use then we can offer advice.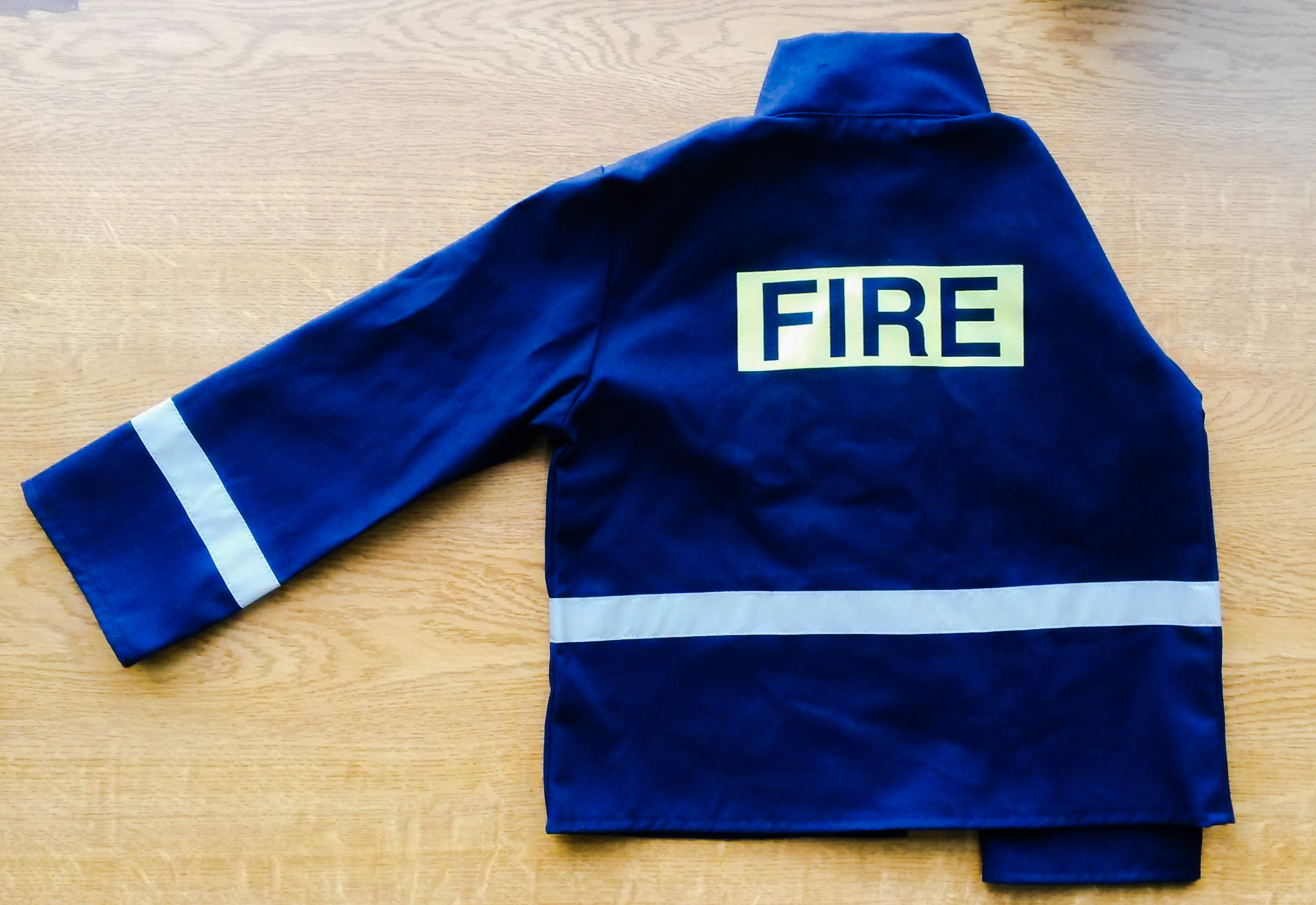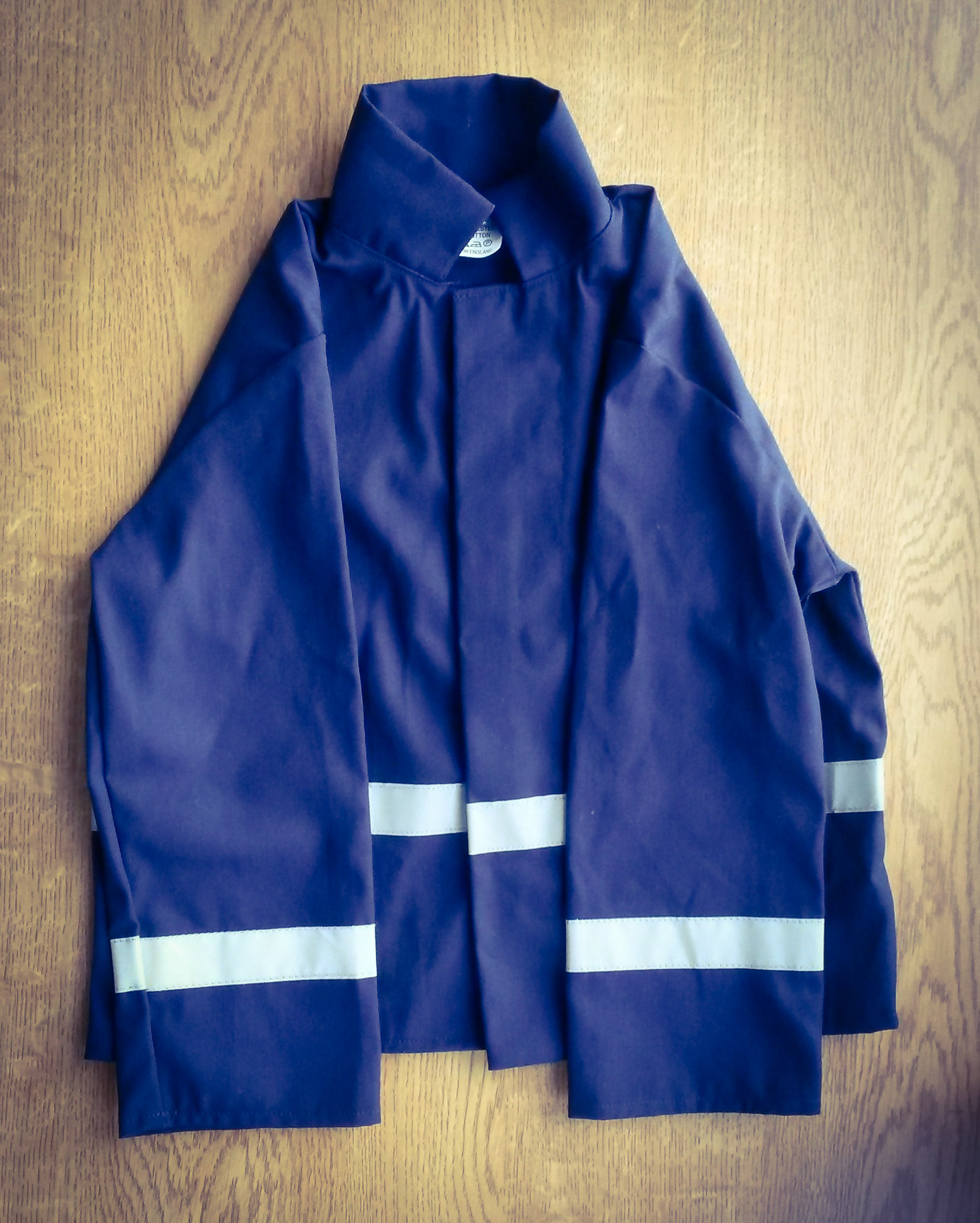 Making the Jacket
The whole process from fabric to the sewing of this garment went through us at Fabric UK. This includes the fabric, the reflective tape, the screen printing and the stitching of the jacket. We can have garments stitched together for you however we require a minimum of 50 garments to be made up. To give you an idea of the cost, the jacket below would cost around £10 for the whole process including fabric. If you are interested then you can call us on: 0121 359 2349 or email us at: orders@kbt.co.uk with your computer designed or hand drawn sketches of what you are looking to make and we can give you a quote!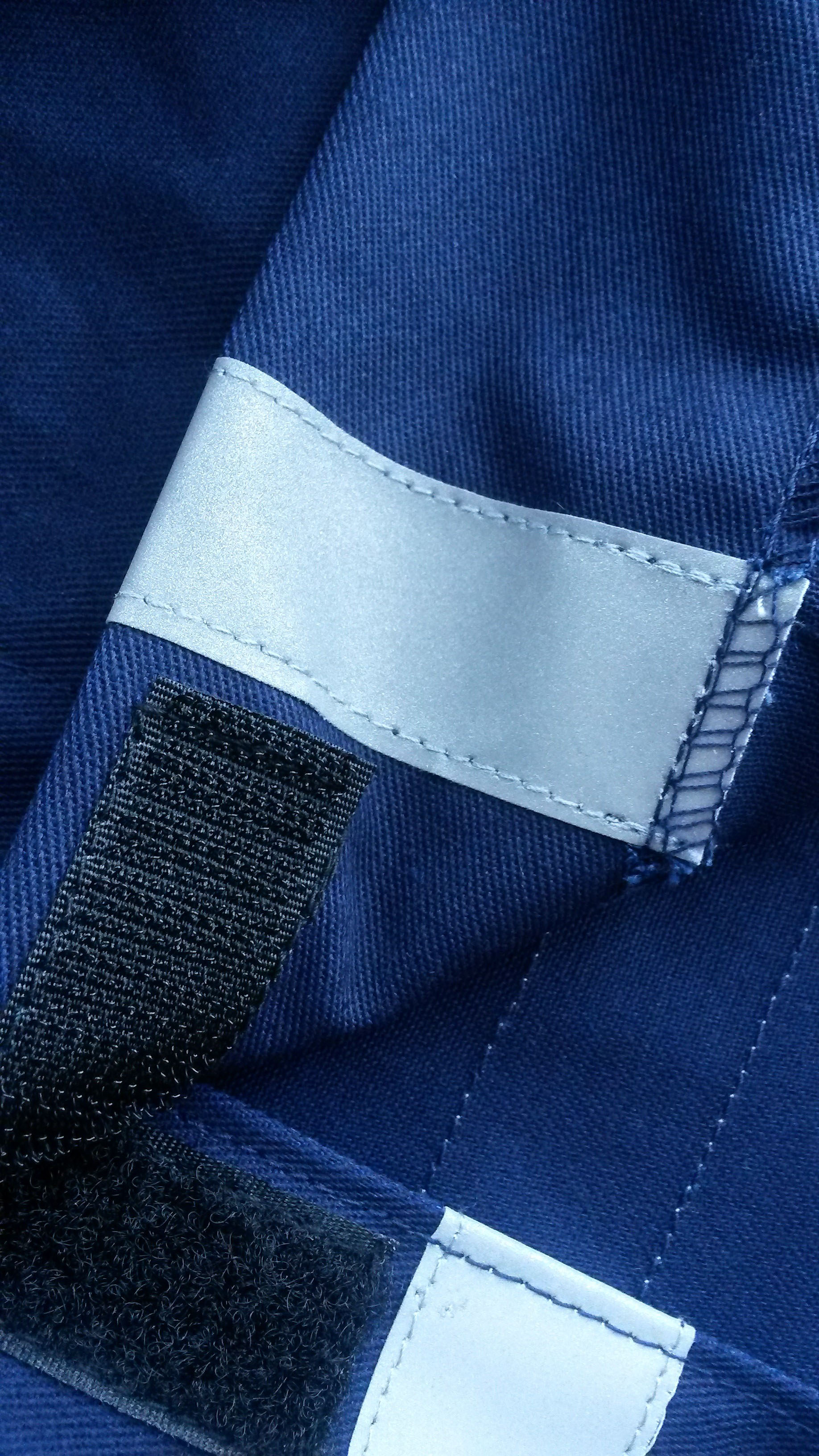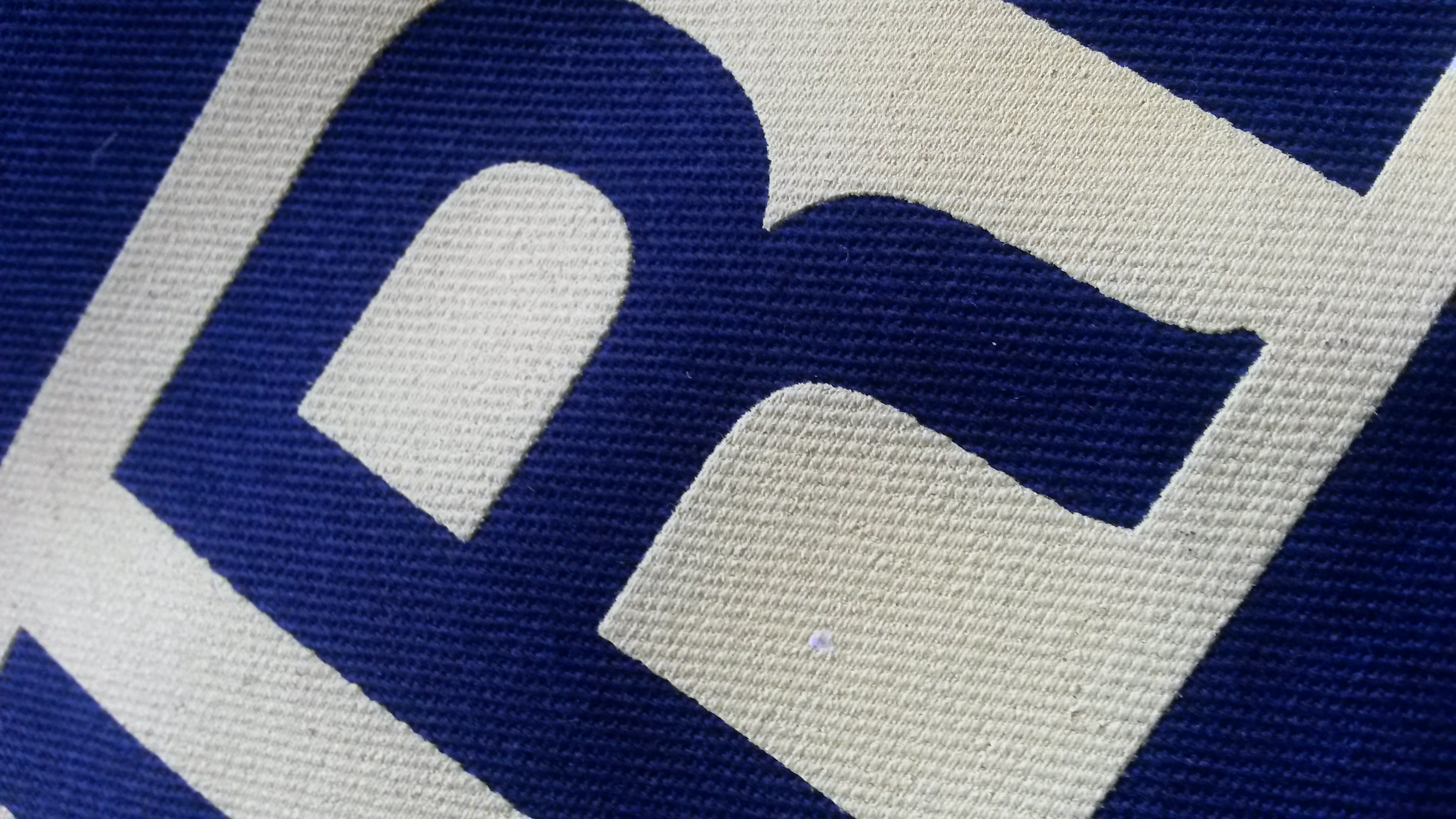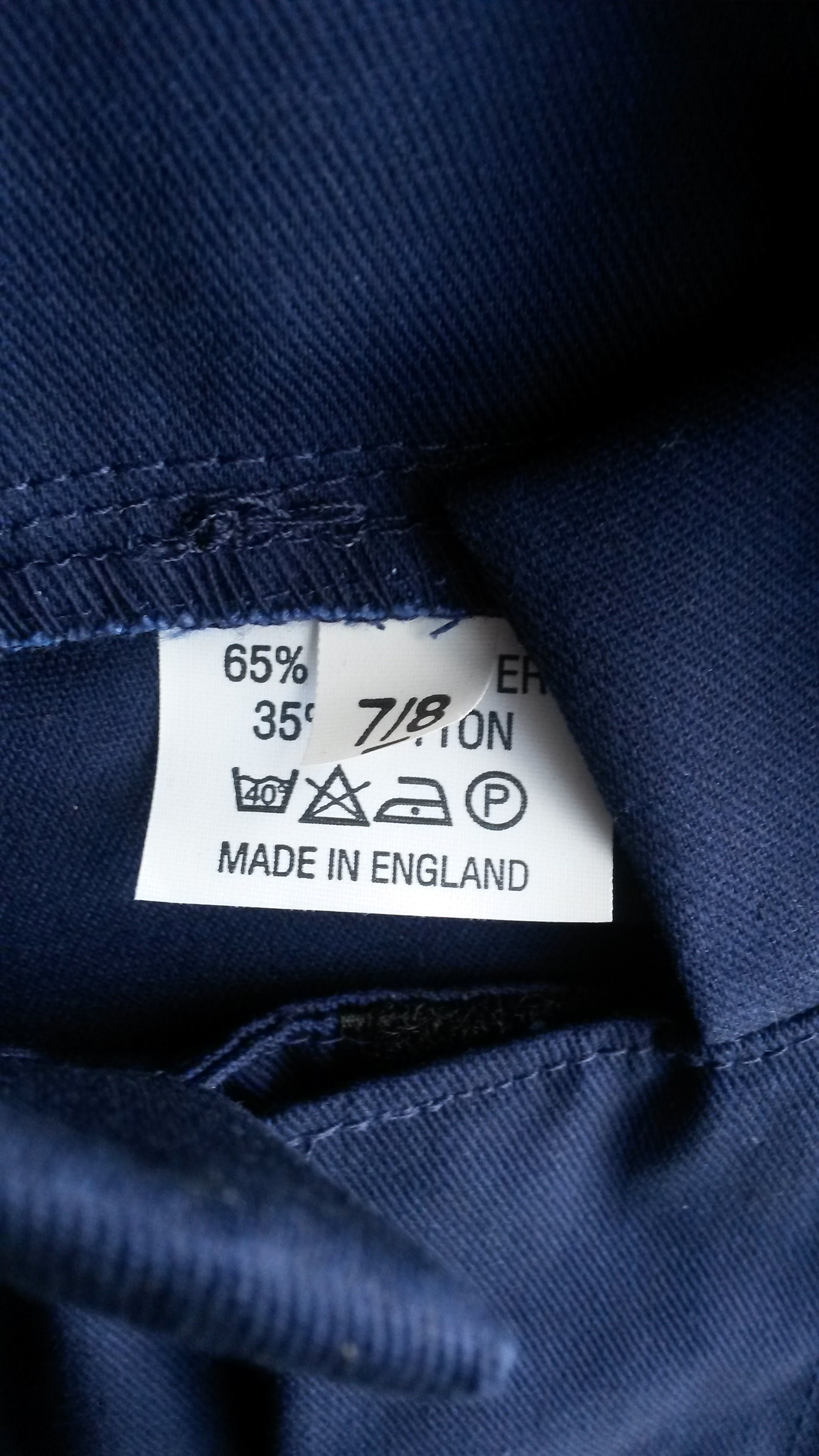 We always want to hear about ways to improve our company, products and services. If you have any suggestions then please get in touch, we look forward to reading your comments on Facebook, Instagram and Twitter!